58 results
Joanna Belenbauza Yamada is the wife of Pedro Belenbauza Yamada, the mother of Maria Belenbauza Yamada and Gabriel Belenbauza Yamada and was once Hatchin's abusive foster mother. Joanna and her husband Pedro took Hana

Blanco was the family pet of the Belenbauza-Yamada family until Joanna Belenbauza Yamada grew tired of him and ordered Hana to get rid of it. Blanco was a stray cat until he was picked

Blu-ray Disc& DVD Vol.1 Include Episode 1& 2

1. Paraiso(TV version) by SOIL&"PIMP"SESSIONS 2. Corre Michiko,corre!!!

Atsuko and Ricardo follow Michiko's trail and try to find out where she's heading next. Meanwhile, her and Hatchin get into yet another argument and Hatchin finally snaps at Michiko, finally telling her

Bruno is the husband of Anastacia and the co-owner of a hair salon at a rural river settlement. He is a handsome man with longish black hair and dark eyes.

Pedro Belenbauza Yamada is the husband of Joanna Belenbauza Yamada, the father of Maria Belenbauza Yamada& Gabriel Belenbauza Yamada, and was Hatchin's adoptive father and works as a priest. He was shown to be

Specifications: single-sided/silk print Size: handle 58 mmKey

Rico is the owner of a strip club and a possible pimp. One of his employees was Pepe Lima, whom Rico exploited constantly.

The Circo de Chocolate was a brazilian circus led by Nuno and Michiko Menezes which secretly sold children into slavery. Ten years before the series took place Gino Costa found a newborn baby girl at

Run As You Are is the last episode of Michiko to Hatchin. The episode begins with an unknown woman washing cooking something in her house and gets burnt when trying to get soemthing out of

Elis Michaela is a woman working at a plantation for genetically-altered fruits at Planicie Colheita who got to know Hiroshi some time ago. Elis worked with and slept with Hiroshi for awhile until he

Rico refers to him as his "chief in commando", and is probably meant to be his predecessor. Tony threatens Hana with a gun until Michiko intimidates him and stomps onto his hand with the heel

Feliciano is an old business associate and famous soap opera actor. Feliciano is a very dedicated actor, as shown when he left the scene because he disagreed with the script. He is also shown to

The episode starts off with a flash back from 12 years ago, with Michiko being carted off in a police van to Diamandra. Atsuko sits in the front where a small T.V. is on

Zelia Bastos is the runner of the orphanage Michiko Malandro and Atsuko Jackson grew up in. She has sold children to families, though her questionable demeanor isn't all that bad as the children make

Nei Feng-Yi is the father of Bebel. He works as a male actress. Nei Feng-Yi lives with his son, Bebel in the dangerous neighborhood of Chinatown. Nei used to be a good for

Daniel Carneiro Junior is a news reporter who set out to prove that the Circo De Chocolate secretly sold children as they were part of a human trafficking ring. Trivia[] He was apparently named after

One of Satoshi's henchmen who has a vicious and sadistic temper. Prior to the events of the series, he and Satoshi were close friends. He attempts to take control of Monstro by having Satoshi

Seria Bastos is the caretaker of Casa de Amar Liliana, the orphanage Michiko was raised in.

1. Farewell, Cruel Paradise, 2. The Brown Sugar Outlaw, 3. Like a Frantic Pinball, 4. Stray Cat Milky Way, 5. The Saudade of Fools, Part I, 6. The Saudade of Fools, Part II, 7. The

sqSQSQSSSSQ

Michiko's friend, who appears episode 5 and 6. His first appearance in episode 5 is being visited by Michiko, which initially he welcomed her with open arms.
Related Community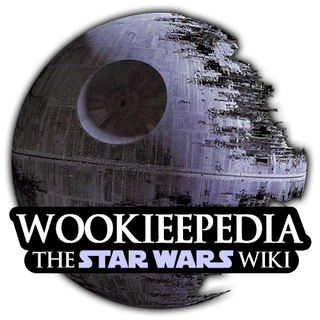 movies
100K
Pages

100K
Images

1
Video
Wookieepedia is a wiki-based online encyclopedia that contains detailed information about the Star Wars universe, including movies, books, video games, characters, locations, technology, weapons, vehicles, and everything in between. Founded in 2005, Wookieepedia has over 175,000 articles, covering everything from the…
View More Wikis